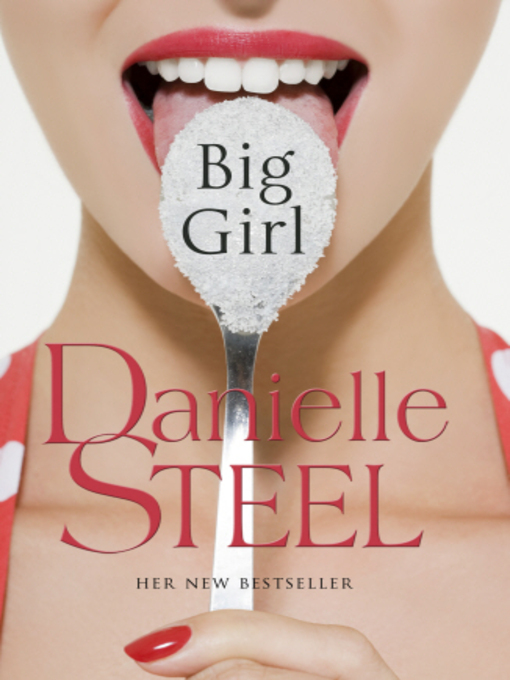 You can always tell when I've been shut up indoors too long without the company of a good man. I reach for the trash on the supermarket shelves. I'm one of these people that always has a healthy stock of unread material on the bookshelves so I don't know why I felt compelled to do it, but in a moment of weakness just recently, I purchased two novels at Sam's Warehouse in the bargain bin: two new titles from Jackie Collins and Danielle Steel. Much of supermarket chick-lit is harmlessly formulaic if you're into that type of thing. Jackie Collins' stories have their stock characters and predictable climax with a drugged up revenge seeking lunatic going ballistic on the beautiful people of LA with an assault rifle. You can also rely on her to give you a decent serving of dirty raunch and not just that hopelessly delicate and contrived stuff. Danielle Steel I was not familiar with, so with that glazed expression Spaniels get when they lick their balls (perhaps one of Jackie's movie boy studs was already having his way with me right there in Sam's?) I dropped 'Big Girl' into the trolley based on the quality of the embossed red lettering, the way the glitter played in the overhead light on the front cover and the whiteness of the model's teeth. Naturellement.
Anyway I've read it. And it was bad.
The entire book is weighed down with the dilemma of the central character and rather than give her the strength to overcome her penchant for doughnuts, instead, fills it with the maddeningly repetitive inner dialogue of woman addicted to the drama. This is probably not the first time Danielle Steel's been accused of writing in a redundant fashion, nor will it be the last. If the book were written as a series of tweets, it would moronically read like this:
@QueenVictoria
My parents named me after a queen. I must be beautiful.
OMFG! My prettier, younger sister just showed me a copy of Woman's Day circa 1990. The Queen Mother is like really ugly.
I don't look anything like my parents. I'm fat. They're ashamed of me and don't love me. I've gotta big nose and wall of tits. #FML
No guys want to go out with me because I eat my body weight in ice-cream every night.
I don't look anything like my parents. I'm fat. They're ashamed of me and don't love me. I've gotta big nose and a wall of tits. #FML
My prettier, sexier sister gets all the love and attention in our family. I order pizza with five different kinds of cheeses.
I don't look anything like my parents. I'm fat. They're ashamed of me and don't love me. I've gotta big nose and a wall of tits. #FML
I got a nose job and instantly found a boyfriend. He's just as broken as me. We have sex with the lights off. I eat enough bread to feed a starving nation.
I don't look anything like my parents. I'm fat. They're ashamed of me and don't love me. I'm pretty now but still have this wall of tits. #FML
My boyfriend says he loves me even if I am fat and I look it in this dress. Is that an eclipse? Gosh that pavlova looks nice.
I can't believe what a glutton for punishment I am! I really
am
lovable. I can't believe it took me a whole book to work that out.
As a regular on the New York Best Sellers List, Danielle Steel is apparently the seventh best selling writer in the world. Well blow me! After getting through the first quarter of the book I remember thinking to myself 'OK...Roger that. It's going to get good now'...so I trudged on...waiting and waiting...Nuh. Not even a decent sex scene to get me through the dry patches (of which there were many) not even a decent 'you're not our real daughter!' drama. Zip. Zilch. Nada. I have come to the conclusion that Danielle Steel is like a total scam artist! Not having read any of her stuff before, this felt totally disingenuous and I was both seething and embarrassed. Good thing I turned all that ill will into the courage to continue writing each day lest I go mad knowing that Danielle's laughing all the way to the bank.
Often authors get criticised for being too formulaic but in this case it's as if Steel has never heard of the word. There is no formula. Just a bunch of pissing and moaning from the central character about how hard her life is because her sister is prettier and thinner than she is. Steel wouldn't know a formula if Newton hit her in the head with his second law of motion (you should
see
what that man can do with a salad spinner and his strides 'round his ankles!) Wikipedia says her formula 'tends to involve the characters in a crisis of some sort which threatens their relationship'...threatens to turn me into a raving mental patient more like it. Well crisis is hardly a formula is it? More like a staple of any basic story. Steel doesn't give the character a lot of strength to tackle these so-called 'threats' and despite character development, maturity and age (not to mention years of therapy) Victoria continues to piss and moan about until she finds Mr Right. 'Happiness comes to those that wait' is the moral of the story, Steel may as well have castrated the heroine. The Prince saves Queen Victoria! Hardly the stuff of post-feminism or modern romantic drama is it? Maybe if this Victoria had have had a Twitter account she might have seen the pattern forming. Who knows? I had in some way, been expecting upgrades in the world of chick-lit but no it was not to be. I really don't know how that woman sleeps at night! Yeah thanks a lot Danielle Steel. Thanks...for nothin'!
Oh. The only thing I can truly give the book credit for is for reinvigorating the adverb 'blithely'. Great word that. Describes my daughter's present state of mind :D