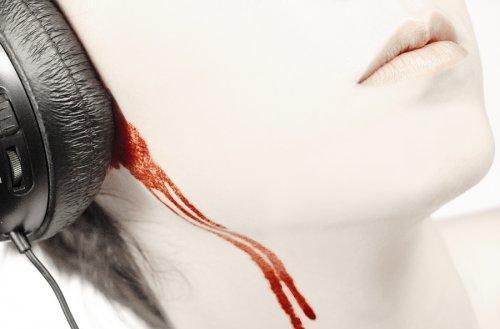 Looking for good music on Brisbane radio stations is a fraught with danger. If you don't kill yourself attempting to tune the radio while driving in heavy traffic, then the music seriously will. I'm reasonably certain that if I didn't have a CD player in the car, I'd have to fight the compelling urge to declare war on the general public and take hostages. Therefore, it was with great distress that I found myself subjected to John Mayer this morning. Locusts swarmed, foundations crumbled, worlds collapsed, universes imploded and then my ears bled. I was listening to 97.3. Which for all intent and purposes appears to be a chick radio station. Rhianna and Katy Perry mixed in with a bit of lightweight 80s nostalgia and some House music from the 90s: occasionally bearable but more often that not, on mute.

Anyways, having worked at the Once Formidable Radio Station for a number of years, I am more than familiar with the concept of 'concert presents' deals. A radio station with good ratings and the artist in question on high rotation, will partner up with a promotions/touring company and in exchange for tickets to giveaway to listeners, will flog the hell out the fact that 'xyz' is coming to Brisbane. To wit, it has come to my attention that John Mayer will be bringing his wet panties act to this corner of the globe in April, or so some breathless 30-something female listener informed me this morning by squealing her delight down the phone line to a thoroughly bored radio announcer. I find it difficult to compute that women in their 30s and 40s can still work themselves up into a lather about a musician with bee-stung lips. Aren't they over it yet? I know that this little black duck hasn't entertained a romantic fantasy about a rock star since the time Johnny Diesel ignored her fan mail. Then again, maybe I'm just suspicious. Years of dealing with serial prize pigs at radio stations that freely admitted to selling their concert tickets on EBAY will do that to you. HONETLY PEOPLE!!! DO WOMEN REALLY LOVE JOHN MAYER THAT MUCH? If you're a fan, please step forward. You've got a hell of a lot of explaining to do sunshine.

Now I will freely admit that his first song
'No Such Thing'
has a pretty beguiling melody, but I'm afraid just about everything he's written since then is so utterly precious I'd gladly drink bleach than endure another one of his breathlessly contrived songs. Do you remember
'Your Body is a Wonderland'
?
Well considering visitors to this page are mostly male, I will presume you don't, because if there is one thing of which I am certain, preppy wet-arses waxing lyrical about bubble-gum tongues wouldn't register on your radar. I heard it this morning and my forehead knitted so much that it made a scarf. So to purge myself of this insidious brain-worm and to add weight to my argument, let me elucidate.

The song begins with Mayer popping syncopated chords
(much in the vein of Extreme's
More Than Words
)

and then chronicles a lazy afternoon banging his girlfriend while Bold and the Beautiful plays in the background. In that I-just-woke-up-so-horny vocal style, he describes her having skin like porcelain (well of course she does!) with 'candy lips' and a 'bubble-gum tongue'. Already my breakfast attempts to resurface. When I try to visualise these images, I see a wasted cheerleader's mouth stuck to the bottom of his deck shoe. The set-up for the chorus involves the pair swimming in a 'deep sea of blankets' as they cancel all their plans for the day, which included downloading the new Lady Gaga album and rotating the tyres on the SAAB. Her Body is a Wonderland, a place where he'll lose his hands...I'd rather not know exactly where. I quite enjoyed that bowl of muesli.

The next stanza commits that all too common error, in which an awkward lyric is employed so as to not upset a rhyme. He admires her hair that falls around her 'face' but then decides to rhyme this with 'I love the shape you take when crawling towards the pillowcase'. Next, he reassures her that he'll never let her head hit the bed without 'my hand behind it'. I'm at a complete loss as to what all this means, other than maybe this chick is a pillow-chasing freak with OCD who likes to ram her skull against headboards. Probably in an attempt to block out the memory that she just went down on some doofus with Asperger's and a penchant for crisp linen. Need I go on? No...I didn't think so. BLECH.